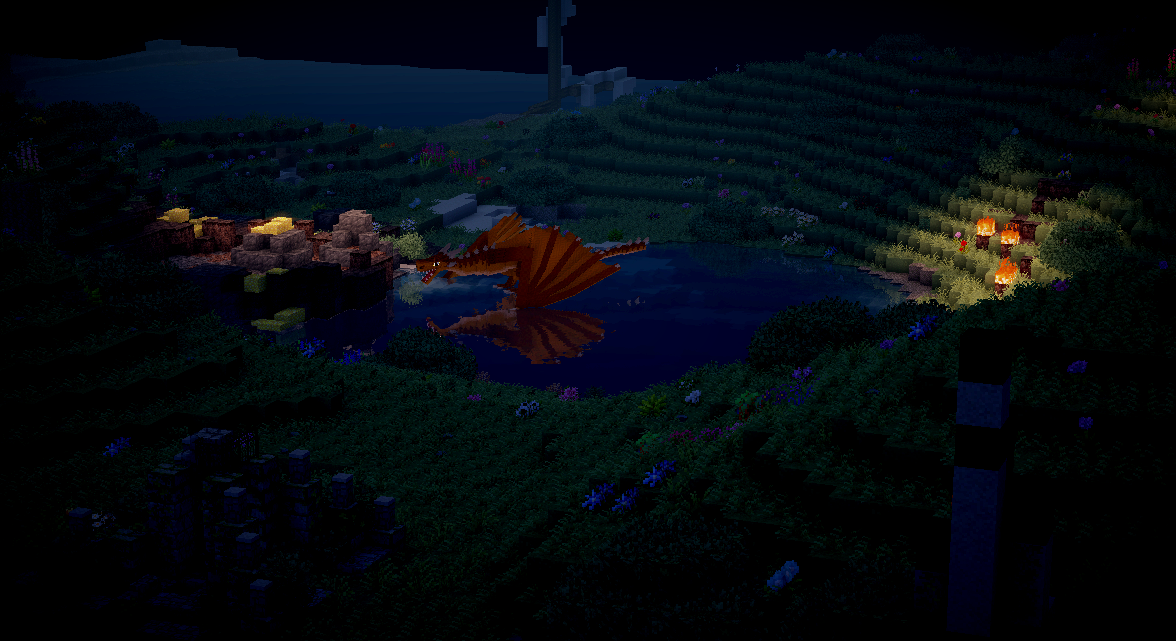 Welcome, to the Megacosm of Mermelerr!
Server Address: 142.4.196.114:25582
About Us
Are you looking for Adventure? Because Adventure is looking for YOU! Join us on the awesomest new server, The Megacosm of Mermelerr! With a modpack geared towards MMORPG style gameplay, featuring Dungeons! Dragons!! and... Duct tape??
There are 5 different types of dungeons, with tons of loot. HOARDES of monsters to fight. Plenty of critters to tame. LOTS of different mounts. LOADS of unique weapons and armor combinations to make your character stand out from the pack. SEVERAL types of magic to choose from, with DOZENS and DOZENS of spells.
Want to take over a castle and create and control an army of minions? You can do that! There's plenty of interesting structures to raid. Want to build your own awesome castle? We've included LOADS of new blocks and decorative items to make it as amazing as you want it to be! Want to build a pirate ship (or an airship), and explore the world, digging up buried treasure and battling pirates in ship to ship combat? WE'VE GOT THAT TOO! want to become a farmer, planting different crops each season, make friends with all the other villagers, and maybe find a villager to marry? We've even got that, too!
We're working on adding our own RPG elements into the game also. We've already built a really cool village around the world spawn to help you get started on your adventure. We'll be adding other towns and cities too, filled with custom NPCs to trade with, do quests for, and go on adventures with. It's a great big world, and we want to fill it up to the eyeballs with coolness.